Briggs Emergency Tree Removal
Our Emergency Tree Removal - Briggs Tree Service has been offering emergency tree removal and tree trimming services to our customers for over 25 years! We offer 24 hour emergency tree removal service
Our Emergency Tree Removal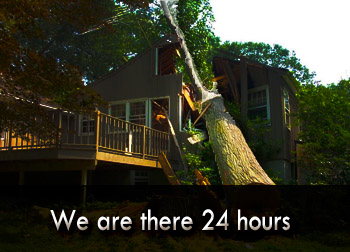 Briggs 24 hour Commitment - Briggs Tree Service is committed to responding to your call within 24 hours of being placed. Briggs Tree Service strives to get to your location same day if a travesty such as the above scenario should occur. Depending on the severity of the storm we may not be able to respond to your call same day. However, someone will get back to you within 24 hours of your notification.
Striving to Maintain a Reputation of Quality - Over the past 25 years Briggs Tree Service has established a reputation for quality, quickness, and communication. We strive to continue our tradition this year and for the years to come. We assemble teams that are ready to provide our customers with quick, reliable, and quality services.
Location Sensitivity - As we are located in Lansing Illinois please provide 48 hours for notifications that are urgently outside our service area map. It's not that we can't get there, it's just that assembling the equipment and teams takes time, and if you are outside our immediately vicinity, you have to take travel time, weather conditions, and storm severity into consideration.
We appreciate your understanding and want you to know that we guarantee your satisfaction.