Our Seasoned Firewood
Firewood - Briggs Tree Service has been offering tree removal and tree trimming services to our customers for over 25 years! Learn what keeps our customers coming back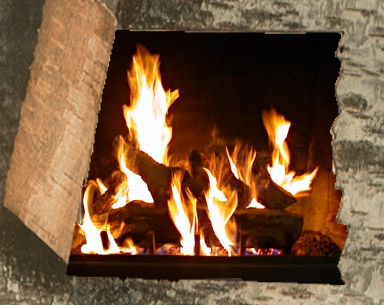 Nothing beats the comfort of a real warm aromatic log fire to take the chill out of a cool winter's night. Firewood supplies radiant energy quickly and more economically than large heating systems. If a storm should cause a power failure, burning firewood is a reliable means of heating your home and cooking your food.
Seasoned Firewood - Briggs Tree Service keep a large stock pile of seasoned firewood. With over one acre of seasoned firewood we have your winter firewood needs. We have two prices. Do you have a pickup truck? If so you can stop by and stack the firewood, or throw the firewood into the back of your truck.
Briggs Tree Service selects, delivers, and stacks only the finest seasoned firewood to your home. We believe in hand picking only premium hardwood that produces the most heat and the least amount creosote (wood tar that sticks to your chimney). We provide delivery of all our wood to residents living in the Northwest Indiana and Chicagoland areas.
Ordering Firewood is easy. Ordering Firewood is easy just give us a call and we'll get your order underway.
IN: (219) 513-0872
IL: (708) 895-9576
Service Locations for Firewood
Tree Service Illinois: Tree Removal In Illinois
Chicagoland, IL
Ford Heights, IL
Sauk Village, IL
South Holland, IL
Hazel Crest, IL
Lynwood, IL
Chicagoland Heights, IL
Homewood, IL

Harvey, IL
Burnham, IL
Midlothian, IL
Robbins, IL
Oak Forest, IL
Tinley Park, IL
Country Club Hills, IL
Flossmoor, IL
Tree Service Indiana: Tree Removal In Indiana
Highland, IN
Hessville, IN
Portage, IN
East Chicago, IN
Schererville, IN
Munster, IN

Hammond, IN
Lake Station, IN
Crown Point, IN
Chesterton, IN
Michigan City, IN
New Buffalo, MI
Tree Removal is a service that should be contracted by consumers very carefully. There are many qualifications a tree removal service company should have to remove trees. We haven't been around 25 years for nothing.